Needle Roller Bearings
Stock Status:
Adequate stock
Certification:
ISO/TS 16949:2009,AS 9100 REV C,ISO 9001:2008
Product Detail
Needle roller bearings are roller bearings with cylindrical rollers that are small in diameter. In spite of their low cross section, needle roller bearings have a high load carrying capacity and are therefore extremely suitable for bearing arrangements where radial space is limited. GQZ supplies needle roller bearings in different designs and a wide range of sizes, which are appropriate for different applications. In addition to customized designs, they comprise the following types and components: Needle roller bearings with machined rings made of carbon chromium bearing steel have a low sectional height and a very high load carrying capacity for their size. They may be used with or without an inner ring, depending on the application. Needle roller bearings without an inner ring are an excellent choice for compact bearing arrangements if the shaft can be hardened and ground. Eliminating the need for a separate inner ring enables a larger shaft diameter and a stiffer arrangement. Axial displacement of the shaft relative to the housing is only limited by the width of the raceway on the shaft. By machining the shaft raceways to the appropriate dimensional and form accuracy, it is possible to obtain bearing arrangements with heightened running accuracy. For additional information, refer to the section Raceways on shafts and in housings and to Internal clearance. Needle roller bearings with an inner ring are used for arrangements where it is not possible or uneconomical to harden and grind the shaft. Bearings with an inner ring only permit axial displacement of the shaft relative to the housing within certain limits (demo). If the permissible axial displacement provided by a standard inner ring is insufficient, it is possible to use an extended inner ring. Extended inner rings can also provide an excellent counterface for the lips of external G or SD seals. GQZ supplies inner rings for needle roller bearings separately. They are primarily used in conjunction with needle roller and cage assemblies and drawn cup needle roller bearings in applications where the shaft cannot be ground and hardened to a suitable raceway tolerance. Extended inner rings are also available. These permit greater axial displacement of the shaft, relative to the housing, compared to standard width inner rings. They also provide an excellent counterface for the lips of contact seals. GQZ supplies needle roller bearing inner rings in the following two series: inner rings in the IR series , with or without a lubrication hole, with or without machining allowance inner rings in the LR series. Regardless of whether the ring has an interference or loose fit, it should be located to the shaft by either a shoulder or a snap ring to prevent axial movements.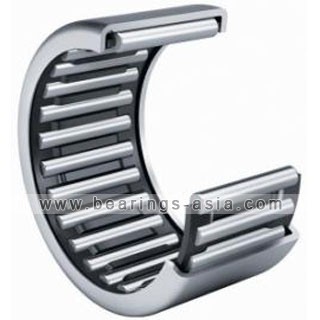 Pillow Block Bearings Application Field
Automation Compressors

Industrial Transmissions Traditional Power
Maintenance Free Linear Bearing, Deep Groove Ball Bearing, Self-aligning Ball Bearing, Spherical Roller Bearing, Taper Roller Bearing, Thrust Ball Bearing, Cylindrical Roller Bearing